<!###################### CONTAINER ############################!>
J74 SliceShuffler - An audio slice sequencer for Ableton Live
<!###################### CONTAINER ############################!>

<!###################### CONTAINER ############################!>


J74 SliceShuffler is an audio slice sequencer. Operating as an audio effect for Ableton Live (Max for Live), the plug-in works by buffering incoming audio and allows you free slice resequencing and manipulation of the audio phrase. Made with rhythmic material in mind, it can also be used to add a rhythmic feel on anything else too. Above all, SliceShuffler is made for real-time performance: manipulate, mix the snapshots, randomize and do anything you like: changes are hitless and instantaneous. With a performance-friendly [undo] function which let's you revert to a known state, when you wish to.

Important: J74 SliceShuffler is an Ableton Live, Max for Live device. You must have a Max for Live licence to run (as in Ableton Live Suite) it and it will run properly only in Live 10 or higher (older versions of Live are not supported).



<!###################### CONTAINER ############################!>
---
Get J74 SliceShuffler
---
The

J74 SliceShuffler

package can be purchased for

14 EURO

using the buy button below. Once your order will be completed you will get a download link from the Paypal confirmation page. An email with a link to the download will be also sent to you separately, within 24 hours from the purchase.

<!###################### CONTAINER ############################!>
---
Feature Overview of J74 SliceShuffler
---
- Free slice re-sequencing of the captured audio buffer.
- Tempo synchronized, with up to 32 steps (32 beats, 2 bars of buffered audio)
- Probability sequencing lanes to add variations and evolutions over time.
- Sequenced-slice can independently be reversed, muted and/or panned.
- Slice direction can be sequenced with probability of variation.
- Parameter Locking: it can sequence any parameter in Ableton Live
- Drive gain & compressor at the output stage (for overdrive and saturation).
- Snapshots: save and recall snapshots, also for mixing during performance (hitless recall)
- Performance functions: randomize, freeze, shift, reverse. All possible in real-time
Here a
Quick Overview
of J74 SliceShuffler.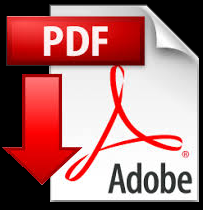 For more information about the J74 SliceShuffler device have a look to the detailed
J74 SliceShuffler User Manual
.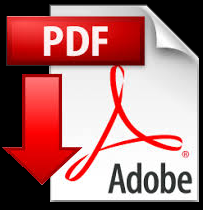 <!###################### CONTAINER ############################!>
---
Requirements, Specifications and Documentation
---

Platform Requisites
J74 SliceShuffler is an Ableton Live, Max for Live device. You must have a Max for Live licence to run it and it will run properly only in Live 10 or higher (older versions of Live, such as Live 8 or Live 10, are not supported).

Supported Versions:
- Ableton Live 10 and 11 (with embedded Max), Suite or Standard (with Max for Live license)
- Windows versions supported: 10
- Mac OS versions supported: 10.13 and higher



<!###################### CONTAINER ############################!> <!###################### CONTAINER ############################!> <!###################### CONTAINER ############################!> <!###################### CONTAINER ############################!> <!###################### CONTAINER ############################!> <!###################### CONTAINER ############################!> <!###################### BODY CLOSURE ############################!>

<!######################### END BODY ############################!>