<!###################### CONTAINER ############################!>
J74 ISO Controllers - Use the Launchpad and the APC40 controllers as Isomorphic instruments
<!###################### CONTAINER ############################!>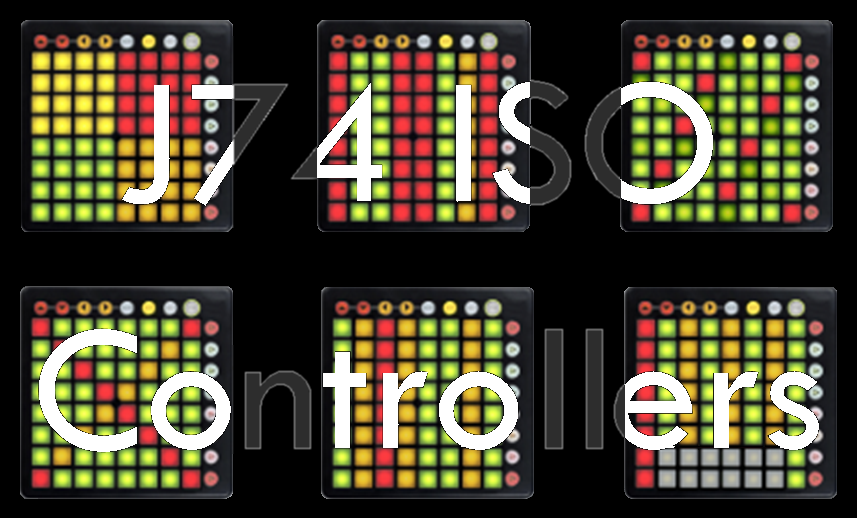 <!###################### CONTAINER ############################!>


The J74 ISO Controllers package allows you to turn the popular APC40 (original edition) and Launchpad (standard Launchpad, Launchpad-s, Launchpad-mini) into multi-template isomorphic controllers. By re-assigning notes to the pads and using colors to give essential and intuitive information about the harmonic characteristics, the layouts turn both controllers in easy to play instruments for harmony and melody.

The package provides both standalone applications (for MAC and Windows) as well as Ableton Live Max for Live format. The standalone versions (Launchpad only) run as independent desktop applications and can be used in combination with any other DAW software (e.g. Logic, Cubase, Sonar, FL Studio, Ableton Live, etc.) or MIDI hardware. The Max for Live versions are for exclusive use in Ableton Live (as native format) and cover both Launchpad and APC40.



<!###################### CONTAINER ############################!>
---
Get J74 ISO Controllers
---
The

J74 ISO Controllers

devices can be purchased for

$8

(USD) and comes in the form of Standalone (Launchpad only) and Max for Live plug-ins (both Launchpad and APC40). The package can be purchased using the buy button below. Once your order will be completed you will get a download link through the Paypal confirmation page.

<!###################### CONTAINER ############################!>
---
Feature Overview of J74 ISO Controllers
---

Main Features:
- 9 modes interchangeable isomorphic layouts (modes)
- 40+ musical scales applicable to the layouts
- Each layout/scale can be transposed to any key root (+/- 64 semitones)
- Key back-light feedback and output velocity control
- Pitch bender
- Custom scale definition
- Circle of Fifths navigation
- Possibility to jump (toggle/momentary) between any two scales

Layouts:
- 1. Drum Rack, good for drumming (e.g. Ableton Live drum racks)
- 2. Diatonic, ideal for chord progressions
- 3. Push, diatonic mode similar to Ableton in-key mode
- 4. Diagonal, good for arpeggios
- 5. Octave, ideal for bass players and solo's
- 6. Guitar, emulate the frets on a guitar
- 7. Guitar2, simplified emulation of frets on a guitar
- 8. Chormatic, similar to the piano layout
- 9. Janko, experimental isomorphic chromatic layout



<!###################### CONTAINER ############################!>
---
Requirements, Specifications and Documentation
---
Compatibility:
- Supports
any Launchpad model
(standard, Launchpad-s, Launchpad-mini), in any DAW
- Supports the
Akai APC40
(Ableton Live / Max for Live only)
- All versions included in the package
Supported versions:
- Standalone for MAC and Windows (works with any DAW and/or MIDI device).
- Ableton Live Max for Live version: Live 9.x or higher + Max 6.1.x // Live 8.3 or higher + Max 5.1.9
- Windows versions supported: 7, 8 and later
- Mac OS versions supported: 10.6.8, 10.7.x, 10.8.x and later
Notes:
- The Launchpad (any model) is supported by both Standalone and Max for Live versions. The APC40 is supported only by the Max for Live version.
- Currently only the original edition of the APC40 is supported. The APC40 mk2, as well as the other APC controllers, are not supported.
- The Python script version has been discontinued since version 1.1.
For more information about the tool set have a look to the detailed
user manual
.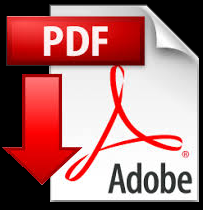 <!###################### CONTAINER ############################!> <!###################### CONTAINER ############################!> <!###################### CONTAINER ############################!> <!###################### CONTAINER ############################!> <!###################### CONTAINER ############################!> <!###################### CONTAINER ############################!> <!###################### BODY CLOSURE ############################!>

<!######################### END BODY ############################!>