<!###################### CONTAINER ############################!>
J74 AuNetTools - A tool set for audio/MIDI/sync network communication in Ableton Live
<!###################### CONTAINER ############################!>

<!###################### CONTAINER ############################!>

J74 AuNetTools

is a set of Ableton Live / Max for Live devices and standalone applications enabling

audio and MIDI communication between computers

across a TCP/IP network. By using these devices it is possible to collaborate with other musicians using several computers on a Local Area Network.

The set includes:

- Ableton Live / Max for Live devices for sending and receiving audio across the network

- Ableton Live / Max for Live devices for sending and receiving MIDI and Live transport/sync across the network

- Standalone applications for sending and receiving audio and MIDI to/from computers across the network.

Click here for an overview of the AuNetTools devices

<!###################### CONTAINER ############################!>
---
Get J74 AuNetTools
---
The J74 AuNetTools set is available at

$8

(USD) and includes Ableton Live M4L devices (requires Max for Live licence), standalones (for both Windows and Mac OS systems) and source Max patches. It can be purchased using the buy button below. Once your order will be completed you will get a download link through the Paypal confirmation page.

<!###################### CONTAINER ############################!>
---
Requirements, Specifications and Documentation
---
Notes and Limitations:
- A
Max for Live license
is required to be able to use the AuNetTools devices.
- On Windows systems
Quick Time
is required (free download from Apple.com).
- On Windows systems auto-configuration requires
Java
(free download from java.com).
- The devices operate at their best on low network latency conditions (20 ms or below).
- Standalone audio send device can only pickup audio from your soundcard set of inputs (Live version can pickup any audio in Live).
Supported versions:
- Live 9.x or higher + Max for Live with Max 6.1.x.
- Live 8.3 or higher + Max for Live with Max 5.1.9.
- Standalones do not have specific version limitations or require any additional license.
- Windows versions supported: 7, 8 and later
- Mac OS versions supported: 10.6.8, 10.7.x, 10.8.x and later
Here you can view
J74 AuNetTools Quick Guide
.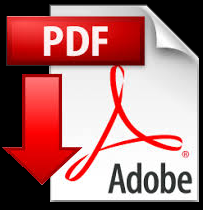 If you want to know more, have a look at the
J74 AuNetTools User Manual
.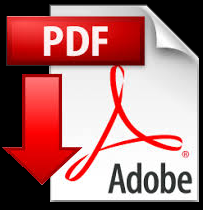 <!###################### CONTAINER ############################!> <!###################### CONTAINER ############################!> <!###################### BODY CLOSURE ############################!>

<!######################### END BODY ############################!>